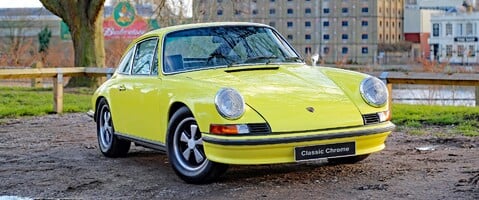 Sale or Return
Let us sell your car on your behalf and take all the stress out of selling your car privately.
We have been operating a professional brokerage service from our showrooms for many years now and have a large database of happy clients who have bought and sold cars through us previously. We take away all the stress, security issues and hassle associated with a private sale and subject to inspection and agreement, we will manage the whole process for you.
Frequently Asked Questions
How much will your service cost me?

Our commission rates are either 10% or 15% + VAT depending on the value of the car or we will agree a fixed Return Price with you, but either way we will endeavour to return you the price that you are hoping to achieve for your car.

Our Sale or Return package encompasses full showroom preparation of your car to a very high standard, a full set of high-quality photographs and video's if required and we only charge £250 + Vat for this service.

Do I leave my vehicle with you?

Yes and your vehicle is prepared to a showroom standard and displayed alongside our own stock. We have an official Sale or Return Contract for cars on consignment and your car is fully covered by our comprehensive Insurance whilst in our care.

How does it work and why should I consider a Sale or return with Classic Chrome?

In our experience, the majority of customers much prefer to buy from a recognised specialist dealer due to our ability to offer full Provenance checks, Warranties, Finance options and deal with part exchange vehicles if necessary. All this does make your car much more attractive to buyers and it will help you sell it quicker.

We will advertise your car on our website together with a number of UK and International automotive websites. In addition, your car will be displayed in our busy showrooms for all visitors to see! We are passionate and motivated to sell your vehicle as quickly and as smoothly as possible and at the going market price.